New Jersey News

The Ocean Chronicle - No. 10, Volume 9, December 31st, 2006

Another year is about to pass. The year 2007 is quickly approaching and we hurry up to wish everybody a HAPPY and PROSPEROUS NEW YEAR of 2007! We hope you will all be safe, healthy and happy. We have spent the last couple of days reflecting on the highlights of the passing year and welcome you to enjoy our trip back.
Enjoy!
(Pictures can be enlarged by clicking on them; resting the cursor on the picture will show the caption.)
Winter
New Jersey Winter Wonderland! Oh, yeah, but not right now. This was February 2006. So far we haven't had any real snow; actually it has been an unusually warm December - 18°C (60° F). We do hope for a good snowfall at least once, to separate winter from spring. A Snow Tea Party for Saddie Colon initiated Lin's work on her Congressional Gold Award which has to be accomplished before August 2016. As usual the family celebrated Chinese New Year with teas and specialties. February marked our friend Shahin's final divorce which was celebrated with a trip to enjoy CATS at the New Jersey Performing Arts Center. Girl Scout group 303 had another successful cookie sale at the local Foodtown in Oakhurst. As a last Enrichment accomplishment at the local Intermediate School Lin exhibited her 'Shopaholism' research project and was later rewarded with an acceptance to the Communications High School in Wall, as one of only two from Ocean Township this year! As an added bonus the other chosen student was Megan, Lin's best friend!
World Tea Expo in Las Vegas
March brought Per Ole and Kirsten a trip to visit the World Tea Expo, this time in Las Vegas, Nevada. Apart from learning about tea and its suppliers, the three days gave a chance to catch up with cherished tea friends - and Las Vegas night life ... See you in 2007 in Atlanta, GA!
Spring Vacation in Sedona, AZ
After a hard winter of school and work, we Kristensens were blessed with a week-long spring vacation in stunning Sedona, Arizona. This is one example that pictures do not tell a thousand words - the true beauty of Sedona can't be described in either words or pictures, but only by experiencing it first-hand. April turned out to be the perfect time of year to visit; the temperature was just right for climbing and trekking the magnificent red mountains. A biplane tour added a different view of Sedona's Red Rocks. We also could not pass up the chance to see the famous Grand Canyon, but while we admit it was spectacular, it cannot compare to the unique and colorful allure of Sedona. This will definitely be a destination for future trips!
Confirmation
Seven months of preparation were rewarded with Lin and Krissy's Confirmation. On May 7th, the girls brought their family and friends to the Danish Seamen's Church in New York to witness their confirmation into the Lutheran Protestant Church. Dressed in pure white, the girls recited Our Lord's Prayer and received the blessing of Pastor Kristian in front of their mother, father, and friends Gianna, Kristen, Kristina, "big" Nina, "little" Nina, Connie, and Mark, as well as their fellow CCD buddies Camilla, Jonathan, and Victoria. (Yes, we know CCD is for Catholic confirmation, but the nine confirmation students decided to rename it "Confirmation of Christian Danes".) After the ceremony, all the guests celebrated with champagne and Danish delicacies. As the customary confirmation gift, Kirsten and Per Ole took inspiration from Pierce Brosnan's movies and presented the girls each with a black leather suitcase - handcuffed to their wrists - filled with cards from family and friends, "CA$H" for their savings account, and the new iPods they had been wishing for. Needless to say, the girls had a very happy confirmation.
Spring
Spring was a very busy season - guest wise. During the soon nine years we have lived in New Jersey our guest room has never been in use this many days with such a variety. Jan and Pia Fisher from Denmark paid us a visit, just in time to celebrate Jan's birthday on April 20th. Our Chinese family - Connie, Nina, and Mark from Guangzhou - returned to America after four years to catch up with old friends and show little Nina the country she was born in, and to meet her big sisters Lin and Krissy - whom she immediately fell in love with (we hear that she is learning English in school so that next time she can talk to her Barbie sister - aka Lin). Former colleagues Mike and Jimmy were surprised by lunch visits and Nina learned significant American words, such as sunglasses. It was mighty fun. Connie and Nina were able to catch Lin in her school production of "Groovy" - a play about the "far out" times of Hippies, music, and brotherly love. As the Hippies said - "The 1960's was a real trip, man!!" Our "big brother" Nate and his wife Parul paid us a visit from their new home in North Carolina - right in time for Krissy's Sweet Sixteen party. Two Danish scouts, Birgitte and Emilie stayed with us for a week, and finally Jackie and Al Flandro from Newark, NY pleased us with a visit for a couple of days while Al was catching up on some Qualcomm-Flarion business.
Krissy's Sweet Sixteen
On May 10th, Krissy turned sixteen. And what would such an important milestone be without a fabulous birthday bash? Krissy chose to hold a joint Sweet Sixteen and Confirmation Celebration on May 27th. She invited thirty of her closest friends for a "Night at the Oscars." Complete with a grand entrance escorted by (now ex) boyfriend Jonathan, red carpet and red, white, and black decorations, Krissy enjoyed a wonderful evening of music, dancing, contests, delicious food, and a candle lighting ceremony to recognize the most influential people in her life. By the end of the evening, Krissy was beaming with enthusiasm and joy, claiming that "while my parents didn't spend a quarter million dollars on this, it sure was a super sweet sixteen!"
Lin's 8th Grade Graduation
As the school year ended, Lin prepared to say goodbye to her middle school friends and prepare for her new high school life. On June 21st, Lin graduated eighth grade and received her Intermediate School diploma. She and her classmates celebrated at their school's graduation dance, and when Lin returned we held another family celebration with sparkling cider and homemade chocolate-covered strawberries, toasting a happy and successful nine years of school and preparing for the next years of high school and college (oh, how the years fly... doesn't it seem like just yesterday Lin came home from her first day of kindergarten?)
Lin's Confirmation Party
Lin celebrated her confirmation on June 17th with her friends for a Pink Party (of course). The girls enjoyed an afternoon of games, henna tattooing, barbeque, and their favorite dessert, chocolate fondue. This was also a nice way for Lin to say goodbye to her intermediate school friends before going off to a different high school out of town.
Grundlovsdag (Danish Constitution Day)
June 5th is the Danish Constitution Day. This year, it was observed on Sunday, June 4th, as always at the Danish Home in Croton-on-Hudson, NY. The weather was beautiful and we had an excellent day enjoying the company of our Danish friends, good traditional Danish food, various performances, and other celebratory activities to remind us of our Danish heritage.
New Car
After eight loyal years of service to our family, "Waldo", our minivan, retired. Per Ole surprised Krissy and Kirsten coming back from a Girl Scout leader meeting to be introduced to "Parker", an elegant silver Mazda MPV from 2002. Kirsten, ever-inspired by her tea business, personalized the "company car" with a TEA4U license plate on New Jersey agricultural plates.
Lin's Ballet Recital
Lin continued her eighth year of ballet in Marge Carroll's ballet school, performing the lead role for the second time. This year's performance was a remake of Hans Christian Andersen's 'The Little Matchstick Girl' - The Little Flower Girl - and Lin played the poor flower girl, her third year on pointe shoes.
House Repairs
This year the family was inspired to do some long-needed fixing up of the Kristensen residence. While not all were completed, 2006 definitely marked a year of significant home improvement. We hope to give a finished look of the house next year! The projects include changing of the front door, removing and adding trees and various other plants to the landscape, removing the backyard patio, expanding the basement, and completing a shower reconstruction in the master bathroom.
Summer
For the Fourth of July, we celebrated with Nina, Sara, Shahin, Sima, and Gianna, Chriss, and Sandy at the beach in Seven Presidents' Park with a spectacular show of fireworks. This summer Lin celebrated her fourteenth birthday with a summer pool party for her closest friends.
Cayman Islands
The family returned once again to our beloved Cayman Islands. We spent one week on the western side of Grand Cayman island in a condo called Cocoplum on Seven Mile Beach, and another week in Turtle Nest Inn on the south side of Grand Cayman. We enjoyed two luxurious weeks of kicking back in the sun, enjoying each other's company and visiting the many sights that Cayman has to offer. While the girls preferred to stay at the beach, Per Ole and Kirsten decided to go exploring - trying traditional exotic dishes like turtle steak and conch soup (which they claim is rather tasteful). The family experienced sunny days and picturesque sunsets, and visited favorite sight-seeing spots, including the Boatswain's Beach Turtle Farm - where we got to hold and pet the turtles (although some of them were very quick to splash about in protest)! We visited the site of the former blow-holes which were destroyed by Hurricane Ivan in 2004, including several ocean-front luxury mansions which were eradicated by the storm. We visited the hot and rocky Hell, and embarked on a snorkeling adventure to Sting Ray City for the third time, however always worth it.
Denmark
Kirsten went to Denmark for a week in August to help 96-year-old Great-Grandmother Tove get settled in her new first class "Hotel" Lundehaven in Skovlunde. After getting the well-known furniture and nick-knacks into her new room at the nursing home, it looked homey and she seemed happy and relieved to be taken care of night and day. Kirsten and Amrit spent eight very busy days clearing and cleaning the old apartment in Ballerup and put it up for sale where it sold within a month. Finishing with excellence there was still time to visit Grandmother Ulla in Ellsinore and friends in Hornbaek. A nostalgic moment got Kirsten to stop at the harbor in Ellsinore to indulge in a Brostraede-ice cream (just as Gary Grant had to) and a genuine Danish roasted sausage - no, they cannot be copied! Before heading to the airport in Kastrup there was just enough time to visit Jan and Pia Fischer with a stop in their sail club for a Danish hamburger with red beets and new potatoes.
September
In September, the family attended little James's first birthday party! "He's getting to be such a cute little boy - he likes me! This one time, he was over, and he picked me up and danced with me. Lin tried to take a picture but by the time she got out the camera he had gotten bored with me and was trying to climb into the dishwasher. I like him," says Krissy's favorite pink bunny, Snuffy. Lin and Krissy started school, Lin a freshman and Krissy a sophomore in Communications High School. Lin, as the mature and responsible fourteen-year-old she is, received her first credit card - a Gold Visa. Krissy proudly obtained her student driver permit, and drove herself and Lin to school. She continues to become a better driver (Lin has stopped fearing for her life - not that she's that terrible of a driver) and drives home from school almost every day, and has also begun driving some of her friends to the mall, and running errands with Per Ole. Finally, Lin and Krissy achieved their dream of riding Kingda Ka, the tallest and fastest rollercoaster in the world in our entertainment park, Six Flags. They absolutely loved it, claiming that it is not as scary as it seems and is really a great ride. Krissy says, "the scariest part was waiting for the ride to launch. Once it starts, you only feel weightless...and we went on it at night, so going up was really amazing - like flying straight up into the starry sky. Very moving. I can't wait to ride it again!"
Halloween and Fall
This fall, Lin and Krissy went trick-or-treating with Nina and her friends in Toms River. Later that month, Lin held her traditional "Halloween Partay" with her old friends from the intermediate school and her new CHS friends. As the Autumn leaves fell, Lin, Krissy, and Nina played in the leaf piles, enjoying the New Jersey Fall foliage, and Lin practiced her photography skills with her new camera. As the final accomplishment in Lin's Cadette year in Girl Scouting, she presented her Silver Award project by making healthy snacks with Junior Girl Scouts at the Encampment and with the children at the Ocean Township Library. After the completion of Lin's Silver Award and Nina's Bronze Award projects, the girls bridged from Cadette to Senior, and Junior to Cadette. This year's Thanksgiving was celebrated with our family friends from all parts of the world: Iran, Czech Republic, Poland, Germany, and Denmark.
Tea 4 U
Anything Tea - that's Kirsten's motto, and she will tell you or do anything that has to do with her passion for tea. The company Tea 4 U became a formalized LLC (limited liability company) and sells a selection of high quality flavored green teas among others. Kirsten's ultimate specialty is educational tea seminars and over the year hundreds of people - especially Girl Scouts have been part of her educational tea parties. Networking has been an active part of Kirsten's building of business connections and in May she chartered a chapter in Wall of Powerful You! - a women's network organization. She also joined LeTip of Ocean - dedicated to 'put money in your pocket!'
Three Cups of Tea
On March 8, 2006 Kirsten happened to listen to the ABC morning news and her attention was immediately caught when Diana Sawyer mentioned the word: tea! Soon after Kirsten had met the man behind the organization that she has now dedicated her focus and business to: Greg Mortenson and his "Three Cups of Tea" project. With tea as an important cultural and social icebreaker CAI (Central Asia Institute) builds elementary schools - especially for girls - in Northern Pakistan and Afghanistan and appreciates any monetary donations that are truly wisely spent. Kirsten introduced the project to her alma mater, Brookdale Community College who has implemented the program as "Knowledge is Power and "Spare your Change for Change" through the honor society, the Alumni Association, and a dozen of student clubs with the goal to build a school in Brookdale's name. For more information email: 3CupsofTea@tea4u.com. You will hear much more about this project (and will be asked to donate, please ...) Oh, did I forget to mention that you HAVE to read the book ...
Per Ole continues to work for Flarion but on January 19th, 2006 the company was finally acquired by Qualcomm. The $800 million deal was signed already back in July 2005, but needed all kinds of legal approvals before becoming final. The new ownership brought many good changes, both on the job and for the Kristensen family. Qualcomm Flarion Technologies' (QFT) Flash-OFDM technology is in the process of being integrated into the corporate strategy, and many exiting changes and challenges are expected in the coming years. QFT is hiring many new employees and will be moving to a new building in May. (Will save 5 minutes on the one hour commute.) Per Ole has been on several business trips, both to the company headquarters in La Jolla, CA and the contract manufacturer in Zalaegerzeg, Hungary.
Christmas
As tradition goes, the family picked out a Christmas tree on the first Sunday in Advent. This year, we tried out a new Christmas tree farm in Farmingdale. (Per was very pleased that he picked out a tree that the entire family liked. It is getting tougher being the only man in a female dominated household!) Kirsten and Lin spent a day in December baking traditional Danish butter cookies from their 50-year-old family recipe. On December 24th, just like every year, the family went to the Danish Seamen's Church to celebrate Danish Christmas with 85 other Danes from the tri-state area. There were delicious Danish delicacies, dancing around the Christmas tree, and a visit from Santa. On the 25th, we celebrated Christmas at home, with a scrumptious Danish cuisine made by Lin and Kirsten. The next day - Boxing Day - Lucy, Paul, James, cousin Mike, and neighbor Bob came for a genuine Danish luncheon with five various types of herring, gravad lax, tartlet's, pâté, and the must-have dessert, Ris-a-la-mande (and Bob got the almond!)
We are now waiting for the last hours to complete a great year. We are blessed with great health, good friends, and enjoy our family life in Ocean, New Jersey. With all the best to every one of you we wish you a
HAPPY NEW YEAR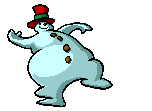 Lin, Krissy, Kirsten & Per Ole Kristensen